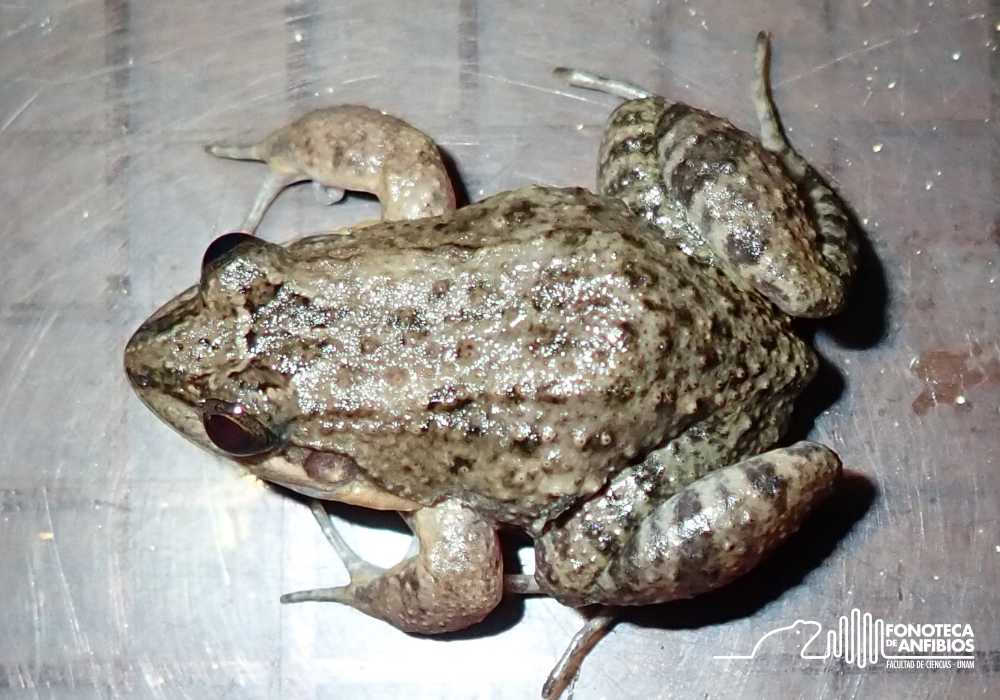 Leptodactylus fragilis
Lugar:
Nahá, Chiapas
Fecha:
Junio 12, 2009
Descripción:
Es considerada una sinonimia de esta especie. En Texas se considera una especie amenazada, sin embargo, en México tiene poblaciones estables. De igual forma sucede hasta Colombia y Venezuela. Referencias: Ronald Heyer, Andrés Acosta-Galvis, Abraham Mijares, Frank Solís, Roberto Ibáñez, Geoffrey Hammerson, Jay Savage, Larry David Wilson, Federico Bolaños, Gerardo Chaves, Javier Sunyer 2010. Leptodactylus fragilis. The IUCN Red List of Threatened Species 2010: e.T57127A11587519. https://dx.doi.org/10.2305/IUCN.UK.2010-2.RLTS.T57127A11587519.en.
Leptodactylus fragilis 1
Leptodactylus fragilis 2
---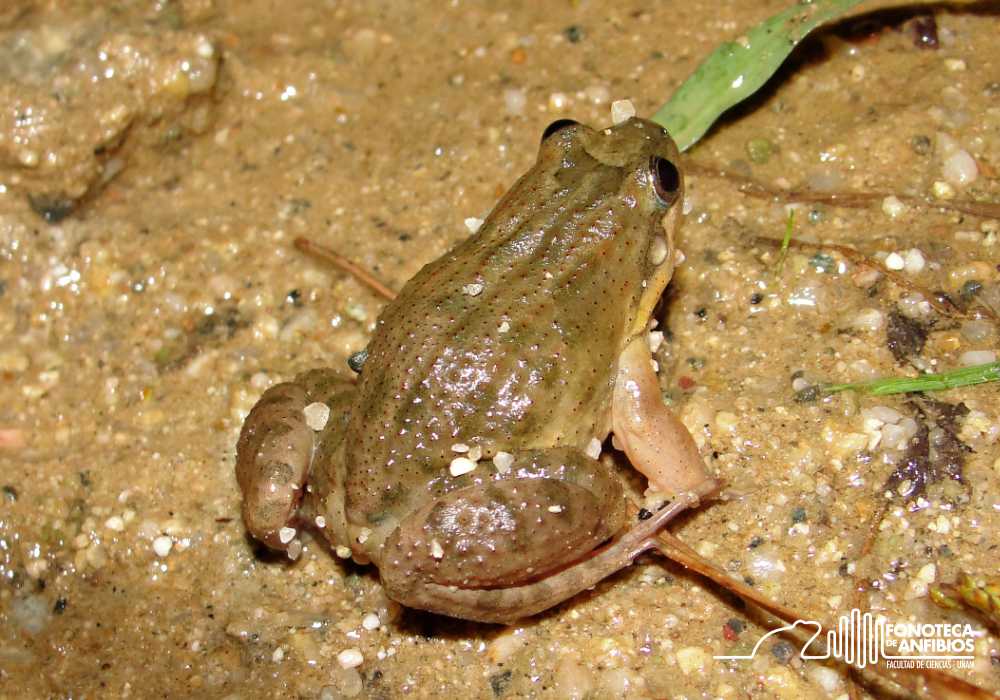 Leptodactylus melanonotus
Lugar:
El Triunfo, Chiapas
Fecha:
Agosto 6, 2009
Descripción:
Especie altamente tolerante a ambientes perturbados. Ampliamente distribuida desde el norte de México hasta Ecuador por la vertiente Pacífica y hasta Panamá por la vertiente Atlántica. Referencias: IUCN SSC Amphibian Specialist Group 2020. Leptodactylus melanonotus. The IUCN Red List of Threatened Species 2020: e.T57144A53968833.
Leptodactylus melanonotus 1
Leptodactylus melanonotus 2
---